Events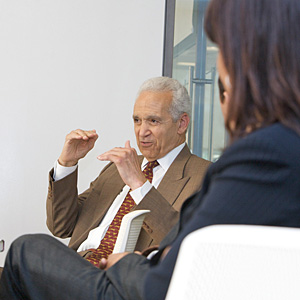 Dr. Augustus White III
Past Events
The School of Medicine also takes a leadership role in bringing lectures, exhibits and other cultural events to the school environment. Some of these past events include:
•In 2011 the School of Medicine's Health Sciences Library hosted a traveling exhibit from the National Library of Medicine that celebrated the contributions of African American surgeons to medicine and medical education. 
•In September 2011, a lecture on diversity by distinguished Harvard Medical School Professor Dr. Augustus White III. Dr. White, the Ellen and Melvin Gordon Distinguished Professor of Medical Education and Professor of Orthopedic Surgery at Harvard Medical School, is the author of Seeing Patients: Unconscious Bias in Health Care.
•In October 2011, an all-day conference-"Health Literacy: Partnering for Patient-Centered Care" to promot patient-centered care and raise awareness of the importance of health literacy.
•"The Value of Community" a lecture by Dr. Diana E. Lake, a medical oncologist with a practice devoted solely to the care of breast cancer patients.