Retention, Support & Mentorship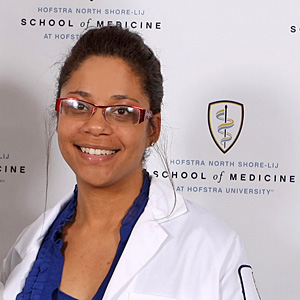 Once the School of Medicine recruits students to the school, the Office of Diversity and Inclusion works with the Student Affairs Office to focus on life outside the classroom. Togteher, these offices serve to support students and to help ensure that they achieve success. More often than not, students do not necessarily struggle with academics, but with other life issues that impact them. The office serves to support students to deal with any issues they may face and encourages student engagement.
The Student Affairs Office is responsible for focusing on everything outside of the classroom and can assist students in balancing both their education and their personal life. The office serves as a support system as students navigate through the many decisions and demands on their time.  Student Affairs is there for students as they decide what specialty to focus on and what career path to choose, while they maximize their extracurricular time, join clubs, participate in research and still find time for friends and family. The School of Medicine offers many services on the university's campus, the health systems' campuses and near-by to assist the students with all aspects of living and learning. 
In addition, The Society Master serves as a student's mentor and academic adviser longitudinally for the duration of the student's undergraduate medical education. Each incoming student is assigned to one of these senior clinical faculty members in the School of Medicine.
The Office of Diversity and Inclusion also works with students in the following areas: Community engagement; service learning opportunities; and mentoring other students, as well as serving as faculty advisor.