Financial Wellness
Your financial life is comprised of many components including personal budgeting, money management, credit, borrowing, debt management, and a host of others.  While each individual has a unique financial life, we often see similar concepts and strategies that serve as the cornerstones in
healthy
financial lives.
This section is dedicated to providing sound financial literacy and debt management education that is available 24 hours a day, 7 days a week.  It is not intended to replace the one-on-one, personalized meetings which are structured with individual circumstances and goals in mind.  This virtual financial literacy hub should serve as a readily available supplement to the Office of Student Finance. 
This section focuses on common personal finance topics that help build a sound financial life.  Click on a topic below to learn more about it.
This section covers topics central to managing debt. Click on a topic below to learn more about what debt really is and what to do about it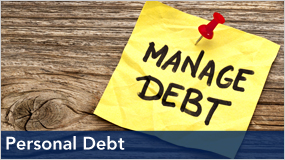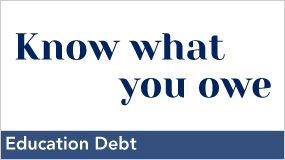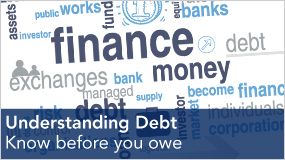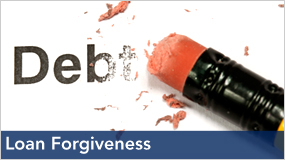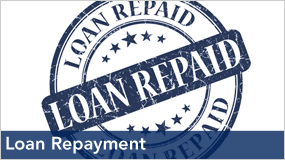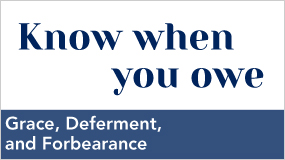 Budgeting
Have a plan
Knowing where your income goes and allocating for fixed expenses, variable expenses, and savings provides a solid foundation for financial wellness.  Budgeting and money management does not begin when you land your first paying job - it begins right now. 
The cost of attendance should serve as the framework for your budget from year to year, but should also be considered your upper limit.  The goal is to budget for less:
Search for an apartment off campus where your monthly rent will be less than what is included in the cost of attendance
Try to eat out less often.  Consistently buying groceries will be cheaper than going out to eat.
Buy unperishable items in bulk.  The cost of a warehouse store membership is negligible in light of your future savings.     
Budgeting 101 (AMA Article)
How to Build a Budget (Investopedia.com video)
Budgeting Ideas and Tips (AAMC FIRST)
Budgeting Basics: Managing Your Money During the Lean Years (AAMC FIRST)
How to Create and Maintain a Budget (Mint.com)
Interactive Monthly Budget Worksheet (AAMC FIRST budget development tool)
Saving and Banking
Save money, bank smart!
It's never too early to start to save and no amount is too little.  Similar to budgeting, establishing good saving habits at a young age will stay with you for the rest of your life.  If you do not have a savings account, open one today.  Be sure to shop around and find one that does not require a minimum balance.  Once you've opened your account, make small contributions whenever you can.
Banking and Managing Your Accounts (SALT Article)
Banking 101 (Consumer Financial Protection Bureau blog)
Building an Emergency Fund (Investopedia.com video)
30 Money Saving Tips for Students (fastweb.com)
Loans and Borrowing
If you take nothing else away from this section, remember to borrow only what you need and nothing more.  It may be tempting to borrow more money than what is necessary to cover your educational expenses, but remember that you are required to pay this money back.
The money that you borrow or have borrowed (student loans, mortgages, car loans, credit cards, etc.) carries with you.  Until the debt is paid off, it will be used to calculate your debt-to-income ratio which is a factor lenders use to make determinations on how much you can borrow.  Although this may not be a concern while borrowing to fund your education, it will be later in life when you are making larger purchases (home, car, etc).
Borrowing Wisely (AAMC Webinar)
Loan Interest Rates (FSA Website)
Choosing a Loan That's Right For You  (Consumer Financial Protection Bureau article)
The Total Cost of Borrowing 
What is a Master Promissory Note (MPN) 
AAMC Monthly Payment Estimator  (Federal Direct Loans)
Direct Loans 101  (AAMC article)
Stafford Loans (Federal Student Aid website – U.S. Department of Education)
Student Loans (Finaid.org website)
Finding Your Loans
The Federal vs. Private Loan Debate
Alternative (private) loans are offered through various private lenders.  These loans are issued by banks or credit unions and should be used as a last resort.  Terms and conditions differ from loans that are backed by the Federal government.  Below are some of the major differences:
Interests rates are generally higher and variable
Interest and/or payments are not always deferred while you are enrolled in school
Deferment and forbearance options may differ or be nonexistent - something to consider when beginning residency training
Large origination or general fees may be associated with borrowing
Repayment terms are often less favorable than federal loans
Loans are not eligible for consolidation, Income Based or Pay As You Earn (PAYE)
Comparing Federal and Private Student Loans (U.S. Department of Education)
Federal vs. Private Education Loans  (Investopedia article)
Why Federal Loans are Better Than Private Loans 
Tips for Medical Students
Now is the time to cut back on frivolous spending.  When you're a student, there is no constant stream of income (student loans are not income) – but there will be soon.  Until then, get through medical school and wait until there is some positive cash flow before you start purchasing unnecessary items. 
It has long been referred to as the "latte factor" – the amount of money that you can save if you discontinue buying exotic $5 coffees every day and brew your coffee at home. The reason this example is so widely and frequently used is that it is true!  Take a look:
| | |
| --- | --- |
| Days / year | 365 |
| Business days / year (avg.) | 253 |
| Class days / year (avg. med student) | 225 |
| | |
| Cost for coffee | $4.50 |
| Total cost for coffee (business days @ 1 a day) | $1,140 |
| Total cost for coffee (class days @ 1 a day) | $1,010 |
| | |
| Cost for brewing at home | |
| Coffee pot (one-time expense) | $50 |
| Coffee | $240 |
| Travel mug | $5 |
| Total cost | $295 |
| | |
| Savings (business days) | $845 |
| Savings (class days) | $715 |
That amounts to your annual interest payment on a $20,000 loan at 6.5% over 10 years (and over the life of the loan, that is roughly $7,150 to $8,450).  The moral of this exercise is that the costs add up over time.
While this example is the most common, it is not limited to your coffee.  Small savings, compounded daily, really add up quick.  Start cutting unnecessary expenses now to ensure you are able to manage your debt tomorrow. 
Have an Emergency Fund
It is wise to have a little bit of money set aside for an emergency.  This may be more difficult to do when a student, but important nonetheless.  Even something as small as $500 set aside for emergencies will allow for peace of mind in the event that something unfortunate takes place (medical, auto, etc.).
Unforeseen Emergencies and Financial Needs – What to Do? (AAMC article)
Live a Student's Lifestyle
In order to put yourself in the best possible financial position when you graduate from medical school, live like a student now.  What makes this difficult is the fact that you will find yourself surrounded by your peers, who have not chosen to pursue medicine, bringing home a paycheck – in most cases for the first time – and are eager to spend.  Resist the urge to run with the pack and live within your means.  Doing this while you are in residency will also help prevent the accumulation of non-education related debt.   
Sales, Coupons, Discounts
To expand upon the "student's lifestyle" idea from above, take advantage of sales, coupons, and discounts.  The internet is an excellent resource when it comes to discovering deals and discounts.  The effort and time required to find the deals will surely pay off over the long haul.  Use the Google shopping tool to start as it offers competitor price comparisons on almost any item you can think of.  Get into the habit of comparing prices and performing your due diligence when buying.  This will come in handy later on in life when you're ready for larger purchases - e.g. house, car, etc.
The sites below offer coupons for some popular nationwide retailers.  Discounts vary among retailers but every dollar counts!
Understanding Debt
Know Before You Owe
Debt is not always bad, however, not managing your debt or having an excessive amount of certain debt can prove detrimental.   How you borrow money, and more importantly how you pay it back, is what creditors use when deciding whether or not to lend you more.  This is how you establish credit score.  Your credit score will impact the cost to finance larger purchases - such as a car or a home.  It is important to understand which debt can help you and which can harm you.
  
The two primary types of debt are unsecured and secured debt.  Simply put, secured debt is tied to some source of equity, such as a car loan or mortgage loan.  In the event of default, the lender can ultimately take back, or repossess, the source of equity (car, home, etc.) to help offset their losses.  This is the reason that interest rates are somewhat lower with these loans.  The lower the risk for the lender, the lower the interest rate will be.
Unsecured debt is not tied to any physical or tangible item.  Credit card debt is usually considered unsecured; therefore, what you purchase on credit cannot be repossessed by the lender.  In the event of default, the credit card company can pursue legal action to garnish wages.  Interest rates that accompany unsecured debt are higher, meaning the borrower will pay more over time.
Credit cards are extremely beneficial when handled appropriately.  They should be used with caution, especially while you are a student.  It is wise to ensure that you have eliminated all credit card debt before you begin your medical education.  Unlike education loans, monthly credit card payments are not deferred while you are a student.  If managed poorly, credit cards damage your credit, thereby jeopardizing your ability to obtain loans in the future. 
Student loans would fall under the category of unsecured debt since no one is able to take back your education in the case of delinquency or default.  For more details on the consequences associated with defaulting on your student loan, visit the Finaid.org website.