Office of Diversity and Inclusion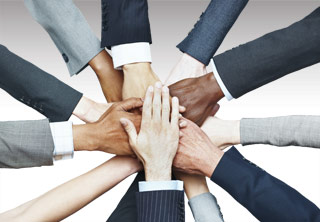 At Hofstra Northwell School of Medicine, we place great emphasis on promoting the recruitment, retention and advancement of a diverse student body.  We feel strongly that the future physicians of this country need to reflect the growing diversity of our surrounding community and our country at large. In addition, we recognize that a diverse student body lends itself a richer academic environment and ultimately allows us to achieve our goal of excellence in medical education and health care.

We believe that diversity in health care will also help to address the many health disparities witnessed in underserved and minority communities.  To us diversity is not an end goal, but a means to achieving core educational goals as defined by our medical school.  As such, diversity serves as a driver of educational excellence and a mechanism for graduating physicians that contribute to health care equity for all and is consistent with our institutional mission.  We have developed an inclusive environment that welcomes all students and encourages exchanges of ideas, perspectives and life experiences that we feel enhance the educational experiences for each of us.  We are committed to fostering a partnership with our communities so that we can understand their cultures and the ways in which they view health care.  This engagement will facilitate the delivery of excellent, culturally-competent, patient- and family-centered health care.

At our school we have adopted a holistic review process in our admissions decisions. Holistic review is a flexible, highly-individualized process by which balanced consideration is given to the multiple ways in which applicants may prepare for, and demonstrate, suitability as medical students and future physicians. This process allows us to place value and recognize potential matriculants to our school by looking at non-cognitive variables that we believe are good indicators for success.  We realize that in recruiting a diverse class, not all students have the same preparation for medical school and many face challenges or obstacles that did not allow them to reach their full potential. Therefore, our review factors in attributes and experiences such as overcoming obstacles, leadership, distance traveled, community service, socioeconomic status and perseverance, to name a few. We strongly feel that these types of attributes and experiences are equally important in identifying students who will excel at our school, and who will also become physicians who deliver compassionate and competent care to patients.

Our office is here to help guide this process and provide support to our students and others as they seek to realize their dreams. The ultimate goal is to have a diverse and inclusive healthcare workforce. Whether you are considering attending our school or still trying to make up your mind, we would like to offer you guidance and assistance during this process. We are here to address any questions you may have, help you with any challenges you may face, and foster the pursuit of your goals. Let our office advise you on how to be the most competitive applicant possible.