Jodi M. Langsfeld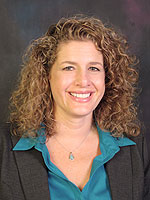 Jodi Langsfeld joins the School of Medicine having previously served as the Director of Graduate Medical Education and Designated Institution Official at California Pacific Medical Center in San Francisco, CA and then at Temple University Hospital in Philadelphia, PA.
She has been actively involved in residency and fellowship education at a national level and through her involvement in the Accreditation Council of Graduate Medical Education, Association of Program Directors in Internal Medicine, American Board of Internal Medicine and the Association of American Medical Colleges. She has sat on many national councils and committees and was the National Chair for Program Administrators for APDIM from 2007-2008.
Jodi has a degree in Sociology from the University of Pennsylvania with concentrations in Psychology and Health and Medicine.