Media Contact:
Adrienne Stoller
Office of Communications
Hofstra Northwell School of Medicine
Phone:
516-463-7585
Send an E-mail
Date: Feb 01, 2016
Study Reinforces the High Value of Team-Based Early Intervention for Schizophrenia
Results from trial led by Hofstra Northwell chair of psychiatry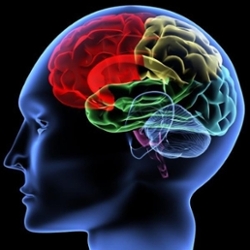 New Haven, Conn. - The additional cost of intensive treatment for individuals who have just experienced their first psychotic episode is justified by the significant improvement the treatment produces in quality of life according to a study published Feb. 1 in the Schizophrenia Bulletin.
The study by lead author Robert Rosenheck, professor of psychiatry and public health at Yale School of Medicine, and senior author John Kane, MD, chair of psychiatry at Hofstra Northwell School of Medicine, used a complex analysis to show the quality of life benefits justified the approximately 27 percent increase in costs from the standard care approach. The study reported on the cost-effectiveness of CSC treatment in the RAISE Early Treatment Program (RAISE-ETP), a randomized controlled trial headed by Dr. Kane. The analysis is part of the Recovery After an Initial Schizophrenia Episode (RAISE) initiative funded by the National Institute of Mental Health (NIMH).
"The questions people hesitate to ask is how much should we spend to help someone to live a better life, actively socializing, engaged in the world and curious about things going on around them," Dr. Rosenheck said, "The answer is that the quality of life benefits realized by providing the right treatment and the right time, are greater than the costs."
Initial onset of schizophrenia - marked by delusions, hallucinations, disorganized thinking and inability to maintain daily routine - usually occurs in young adults, who often are unaware of what is happening to them.  Anti-psychotic drugs yield only partial improvement for most people with the disorder, which can cause profound long-term disability.
In 2014, the NIMH earmarked $25 million to investigate whether comprehensive early treatment can improve outcomes and especially the most important outcome -- quality of life.  Several studies have found that providing services such as personalized medication counseling, family counseling, self-management therapy and job and education counseling can reduce symptoms for newly diagnosed people with schizophrenia as compared to standard community care, but they have not focused on quality of life and cost-effectiveness until this most recent study conducted by Rosenheck and Kane.
For more information and to read the full article online, visit Schizophrenia Bulletin.