Media Contact:
Adrienne Stoller
Office of Communications
Hofstra Northwell School of Medicine
Phone:
516-463-7585
Send an E-mail
Date: Feb 02, 2016
Medical Scholars Pipeline Students Receive $2500 College Scholarships
Award presented during Northwell Health's 46th annual MLK celebration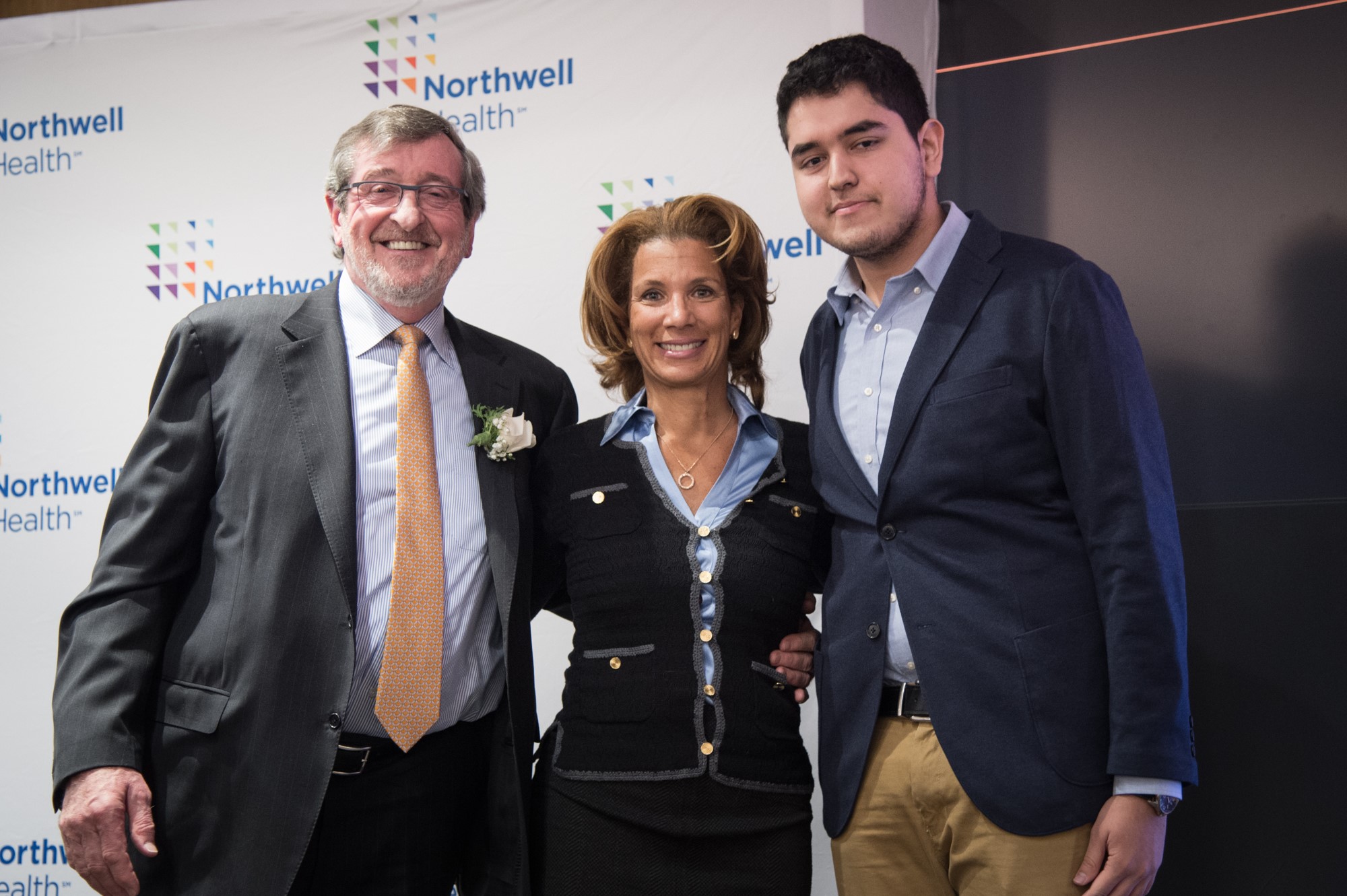 Two students from Hempstead High School each received $2,500 scholarships toward their college educations on Friday, January 22, 2016, during the 46th Annual Dr. Martin Luther King Jr. Memorial Program in celebration of diversity and inclusion at
Northwell Health
's North Shore University Hospital.
High school seniors and academic achievers in biology/chemistry, Pablo Correa and Anthony Martinez are products of the
Hofstra Northwell School of Medicine Medical Scholars Pipeline Program (MSPP)
, an initiative designed to expose high-achieving minority students to careers in healthcare. Both Correa and Martinez aspire to become physicians and pillars of their community.
"The award gives me the extra determination and push to do more," said Martinez who aspires to enter emergency medicine. Added Correa, "I am proud, energized, and excited to be the first in my family to go to college."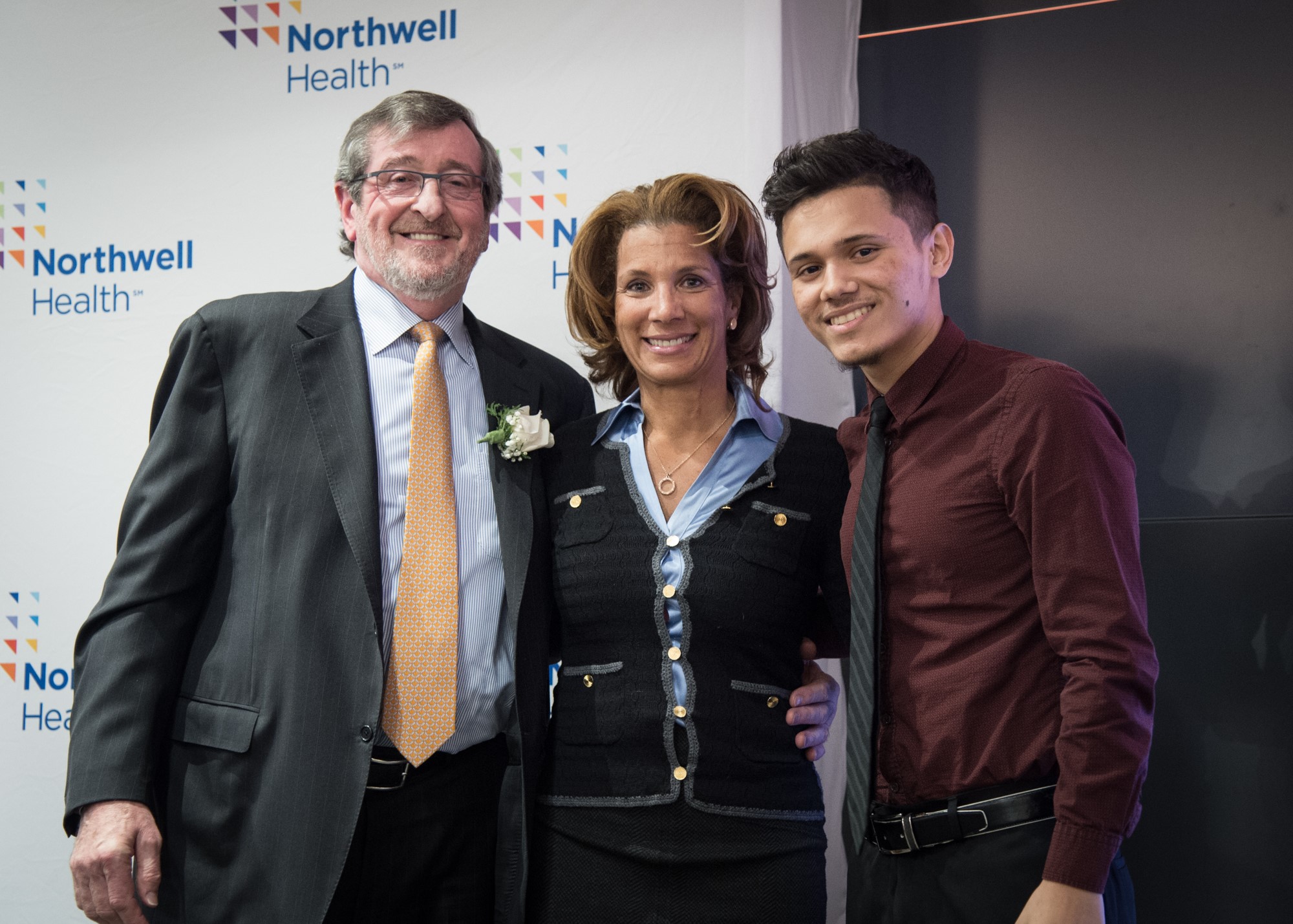 Entering its seventh year, the
MSPP
at the School of Medicine is a four-year, four-week summer program that exposes high-achieving minority students from Brooklyn, Queens, Hempstead, and Uniondale high schools to careers in the healthcare professions with the goal of diversifying the future healthcare workforce. The program was created at the inception of the Hofstra Northwell School of Medicine as part of its core mission to build a diverse and inclusive learning community.
Working with faculty, med students and mentors within the MSPP curriculum, participant students are introduced to the clinical, social and political issues facing the health care industry, including sessions on topics ranging from the ethics of medical research to the politics of health-care reform. The MSPP includes a mini-medical school that incorporates problem- and case-based learning scenarios and is facilitated by second-year students from the School of Medicine. In addition, students take part in exercises to develop leadership and team-building skills, SAT prep, and CPR training, which gives them vital life-saving skills that are required for any individual entering a health-related field.
"The awarding of these scholarships exemplifies our commitment to bolstering the confidence, success and future of youth in our underserved communities," said Gina Granger, MA, Associate Director for Special Programs and Alumni Relations and lead organizer of the MSPP. "It's a proud moment for all involved with the pipeline program."
For more information about the MSPP and other special programs at the Hofstra Northwell School of Medicine, call 516-463-7550 or click
Office of Special Programs.
Photo right (pictured from left to right): President/CEO of Northwell Health, Michael Dowling, Gina Granger, and Pablo Correa.
Photo left (pictured from left to right): Pres/CEO Dowling, Mrs. Granger, and Anthony Martinez.