Media Contact:
Adrienne M. Stoller, MA
Office of Communications
School of Medicine
Phone:
516-463-7585
Send an E-mail
Date: Jul 25, 2015
Hofstra North Shore-LIJ School of Medicine Receives $1.7 Million HRSA Grant to Enhance Primary Care Training
Hofstra University's Physician Assistant Program Partners in the Initiative
The Hofstra North Shore-LIJ School of Medicine's efforts to enhance primary care training and practice will be bolstered by a three-year $1.7 million grant from the US Department of Health and Human Services Health Resources and Services Administration (HRSA).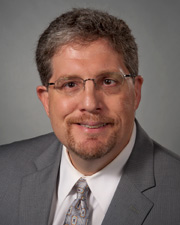 The Health Resources and Services Administration (HRSA) announced more than $94 million in awards to ready the next generation of health care providers, including support for education and training to enhance health care delivery and improve access to high-quality care.  Grant awards were dispersed throughout 11 programs, including the Primary Care Training and Enhancement Program, which funds 32 new grants to hospitals, medical schools, academically affiliated physician assistant training programs, and other entities to improve the quality, quantity, distribution, and diversity of the primary care workforce.
Grant recipients include The School of Medicine, in collaboration with the Hofstra North Shore-LIJ School of Graduate Nursing and Physician Assistant Studies, and three other New York-based institutions. Award beneficiaries were officially unveiled on July 17, 2015. 
"We are seeking to develop innovative ways to train primary care internists using an integrated team model," said Joseph Conigliaro, MD, MPH (photo right), professor of medicine at the School of medicine, chief, division of general internal medicine, and principal investigator for the program. "It is about learning to communicate, sharing information, and partnering with healthcare providers of all levels and settings to ensure best practices, patient satisfaction and safety."
School of Medicine faculty who were instrumental in procuring the HRSA program funding include: Alice Fornari, EdD, RD, professor, science education, population health, family medicine, associate dean, educational skills development, and assistant vice president, faculty development; Saima Chaudhry, MD, MSHS, director, residency program internal medicine, vice chair for education, department of medicine and professor of medicine; Lauren Block, MD, MPH, assistant professor of medicine and science education; and Nancy Lavine, MD, assistant professor of medicine.
"Today's healthcare environment requires a greater emphasis on coordinated care across providers, patients and their caregivers," said Dr. Conigliaro. "The goal is to graduate confident primary care physicians who understand that efficiency and high-quality patient care depend on a cohesive team approach."