Media Contact:
Adrienne M. Stoller
Office of Communications
School of Medicine
Phone:
516-463-7585
Send an E-mail
Date: Sep 10, 2014
Osler Society Examines the Art of Healing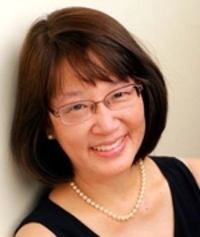 Lecture by Physician, Musician and Writer Dr. Lisa Wong
Hempstead, NY—The Osler Society of the Hofstra North Shore-LIJ School of Medicine invites you to explore the emerging role of the creative arts in medicine with a special, narrative presentation by pediatrician and classical musician, Lisa Wong, MD, author of Scales to Scalpels: Doctors Who Practice the Healing Arts of Music and Medicine.
Open to students, educators and health professionals, the Osler Society event will be held on Monday, October 6 from 5:30pm to 7:30pm at the School of Medicine's Medical Education Theater (MET).  During the interactive lecture, Dr. Wong will cover the neurological interplay between music and the brain, the importance of arts in medicine, and its starring role in the art of healing. 
A professor at Harvard Medical School, Dr. Wong is also a trained violinist who served 20 years as president of the Longwood Symphony Orchestra, an ensemble made up of volunteer musicians from the Boston medical community.  In Scales to Scalpels, Dr. Wong tells stories of care, compassion and healing that inspire. These include a therapist who awakened a catatonic patient through classical music; children in a burn center moved by the sounds of a famous violinist who was also a victim of fire; medical musicians amazed by the response of Alzheimer's patients to their music—and many other therapeutic tales.   
"Music has a way of reaching a deeper core in a person," said Dr. Wong. "The music is driving them, their executive function skills improve, their focus comes back, and their self-esteem [builds]."
The School of Medicine is committed to incorporating the humanities into all levels of medical education and training. Faculty, students and staff benefit from the diverse Osler Society offerings, including its Music in Medicine programming.
For more information and to register for the event, please contact Lisa Martin, Coordinator, Humanities in Medicine Program, Hofstra North Shore-LIJ School of Medicine, at Lisa.B.Martin@hofstra.edu or call 516-463-7389.