Youn Seon Lim, PhD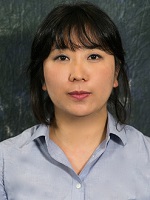 Assistant Professor
Department of Science Education 
PhD in Psychometrics, University of Illinois at Urbana Champaign, 2015
Dr. Youn Seon Lim is an assistant professor of science education at the Hofstra Northwell School of Medicine.  She conducted her postdoctoral work in the laboratory of Dr. Fritz Drasgow at the University of Illinois and the Das Bundesinstitut für Bildungsforschung, Innovation und Entwicklung des österreichischen Schulwesens, Austria. 
She received her PhD in psychometrics, University of Illinois at Urbana-Champaign in 2015 after obtaining a MEd in Educational Psychology in 2014 and a MS in statistics in 2010. Her research interests center on multivariate latent variable methodology for complex statistical surveys and instruments with applications to medical, educational and psychological measurements.  She has been collaborating with researchers in different areas such as Industrial Psychology, Engineering, and Special Education on NSF-funded projects. 

Dr. Lim has extensive teaching experience in courses such as introductory statistics, categorical data analysis, and the statistical software packages SAS and R. She was included four times in the "List of Teachers Ranked as Excellent by Their Students" at the University of Illinois.
For further information about her research and publications, please consult her personal website: www.younseonlim.com.