Zeinab Nassrallah, PhD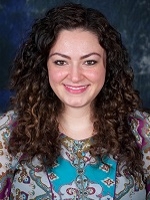 Assistant Professor, Science Education

PhD, Pennsylvania State College of Medicine
MS, Wayne State University School of Medicine
Dr. Zeinab Nassrallah is an assistant professor of science education at the Hofstra Northwell School of Medicine. Her current focus is teaching human anatomy.
Dr. Nassrallah received a BS from University of Detroit Mercy and an MS from Wayne State University School of Medicine. She later received a PhD in anatomy from the Pennsylvania State College of Medicine, where she served as a teaching assistant in the human gross anatomy lab. Her career in education began at Oakland University in Michigan as a lecturer in human anatomy.
At present, Dr. Nassrallah is a member of the American Association of Anatomists and is an active participant in many outreach activities and academic workshops to enhance student learning in the clinical and basic sciences.