The Diversity and Inclusion Committee ensures that our student body feels empowered, valued, respected, supported, and safe. Their goal is to advocate for all students, assist in the recruitment and retention of a diverse student body, and promote diversity through educational programs. Such programs include the annual Diversity Night, in which we explore cultures and customs through cuisine, the performing arts, and discussions.

Committee email: studentdiversityinclusioncommittee@pride.hofstra.edu
Image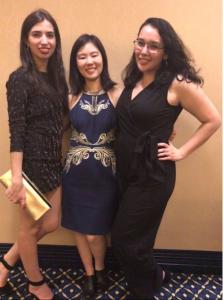 The Latino Medical Student Association (LMSA) unites and empowers medical students through service, mentorship and education to advocate for the health of the Latino community. Our objectives serve to unify all Latino medical students into one organization, to provide a voice for underrepresented medical students, to actively promote recruitment and retention of Latino students at all levels, and to educate medical students on Latino health issues. We also strive as an organization to advocate for the rights of Latinos in health care, to provide leadership opportunities for Latinos, and to promote volunteerism in the Latino community.
Past events include:
Medical Spanish
Guac Off
Salsa Night
Affiliated organizations: Latino Medical Student Association (LMSA) National
Student Leaders: som.lmsa@pride.hofstra.edu
OUTMed is our school's LGBT+ and Allies organization. We serve as a safe space for those who identify as LGBT+ and those who identify as allies to foster discussion about LGBT+ issues. We do have events with other affinity groups regarding more general questions about diversity, its importance in society and healthcare, and other such discussions. Past events include:
NYC PRIDE March
Tour Lenox Health Greenwich Village
Various discussions with other affinity groups
Student Leaders: som.outmed@pride.hofstra.edu
Image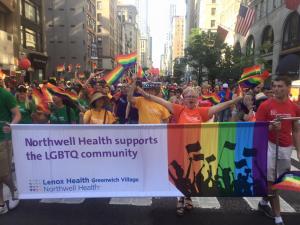 The Student National Medical Association is committed to serving our immediate community, bringing awareness to the campus about social and cultural issues, and supporting the needs of our underrepresented minority medical students to increase the number of clinically excellent, culturally competent and socially conscious physicians. Past events include:
MAPS Day
Various discussions with other affinity groups
Student Leaders: som.snma@pride.hofstra.edu