OUR HOST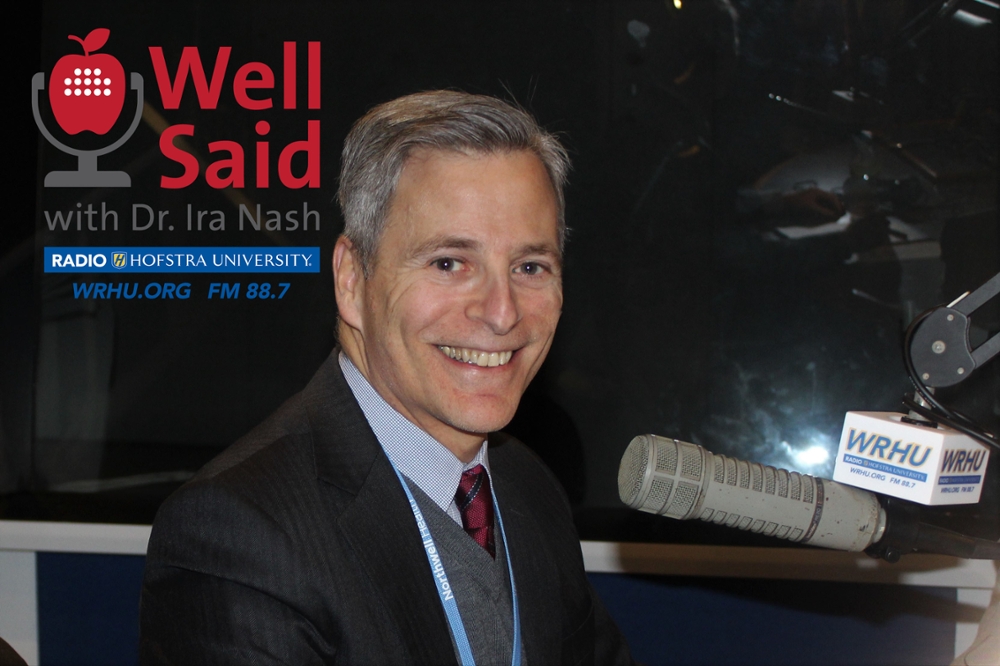 Well Said radio show host, Dr. Ira Nash, is professor of cardiology and occupational medicine, epidemiology, and prevention at the Donald and Barbara Zucker School of Medicine at Hofstra/Northwell. He is also senior vice president and executive director of Northwell Health Physician Partners, the largest physical group in the NY metropolitan area, and one of the largest medical groups in the nation, and maintains an active clinical practice. He completed his undergraduate studies at Harvard College, received his medical degree from the Harvard-MIT Program in Health Sciences and Technology at Harvard Medical School, and is board certified in internal medicine and cardiovascular diseases.
Dr. Nash began his career in the private practice of cardiology before joining the full-time faculty of Massachusetts General Hospital. He later held several senior positions at Mount Sinai Medical Center before joining Northwell Health. A former spokesperson for the American Heart Association and a recognized leader in medicine, Dr. Nash is frequently interviewed to provide information and commentary on current topics in cardiovascular care and address various issues that impact healthcare quality and policy. He has also authored and edited numerous articles, journals and books, including Hurst's the Heart, a major textbook and online reference for cardiovascular medicine.
In addition to his professional responsibilities, Dr. Nash proudly served his country as a Commander in the Medical Corps of the United States Navy Reserve. He is married with two daughters and enjoys cars, reading biographies and histories, and following his favorite baseball team, the New York Yankees, when not practicing medicine.

Visit Auscultation, a blog by Dr. Nash.