Image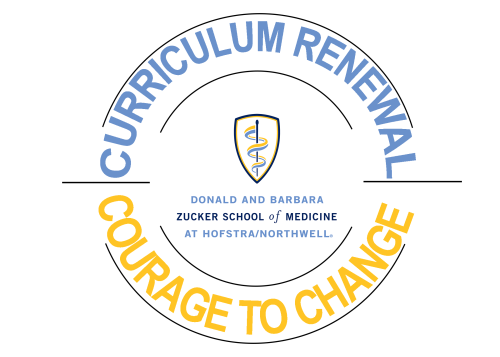 CURRICULUM RENEWAL: COURAGE TO CHANGE
It has been almost 15 years since the Zucker School of Medicine set out to transform the way medicine is taught and learned. Over the past decade and a half, the school's unique curriculum, with its case/problem-based learning, small group sessions, and hands-on approach, has helped students sharpen their critical thinking, develop clinical skills, and prepare for the challenges of meeting the needs of our population.
However, a lot has changed in the relatively short time since the Zucker School of Medicine graduated its first class in 2015. We have seen advancements in all areas, including the delivery of healthcare, and the COVID pandemic exposed the inequity of the healthcare system, forcing us to examine how we at the ZSOM are addressing the community's healthcare needs.
In 2008, when we launched our mission to prepare the next generation of physicians, we thoroughly examined and defined tomorrow's healthcare climate. Today, we ask you to join us on a new journey called Curriculum Renewal: Courage to Change. Together, we will assess our accomplishments, imagine the future, and build upon our firm foundation by addressing emerging societal trends, innovations in healthcare and technology, meeting the needs of future learners and educators and most importantly, our patients. Curriculum renewal will shape how we prepare our medical students for tomorrow's healthcare industry and inform the school's mission and vision into 2035 and beyond. 
Your dedication and commitment are critical to the success of our school and future healthcare professionals, and we look forward to your continued support and participation as we embark on this engaging journey together.
David Battinelli, MD
Dean, Zucker School of Medicine
Lawrence G. Smith, MD, MACP
Founding Dean, Zucker School of Medicine
Samara Ginzburg, MD
Senior Associate Dean for Education, Zucker School of Medicine
Participation in Curriculum Renewal
On June 7th, 2022, nearly 200 students, alumni, faculty, and staff participated in a town hall that outlined the operations, goals, and vision for the curriculum renewal process. Concluding with a Q&A from attendees, the town hall was an exciting first step in engaging stakeholders across ZSOM and Northwell Health.
Missed the Curriculum Renewal Town Hall? Watch the recording here.
Throughout the Curriculum Renewal process ZSOM will be inviting speakers to engage in discussion, stimulate creative thought, and deliver content that will help set a foundation for analysis, reflection, and inspiration as we journey to a renewed curriculum.
Please join us for the following Curriculum Renewal Speaker Series events:
August 10, 2022 - "The Sciences of Learning: State of the Art" with Dr. David Hirsh, Associate Dean, Undergraduate Medical Education, Harvard Medical School/Cambridge Health Alliance. 
Zoom link: https://hofstra.zoom.us/j/93267331042 

(Dial: +1 646 558 8656, +1 646 931 3860,+1 301 715 8592, +1 312 626 6799, +1 669 444 9171, +1 669 900 6833, +1 253 215 8782, +1 346 248 7799 - Meeting ID: 932 6733 1042 Participant ID: 737056)
Summary: In more than a century since the Flexner report, the fields that comprise "the sciences of learning" (education, neurobiology of learning, social and cognitive psychology, among others) have advanced greatly. Despite this progress, medical education has been slow to translate these empirically-derived sciences to our
educational models, structures, and practices. In this session, we will actively engage five empirically-derived sciences of learning using these very sciences of learning.
The hope is that education leaders, classroom teachers, clinical educators, and learners will value and benefit from these approaches and be better able to serve our future learners, patients, and communities thereby.
The Fall Retreat will engage educational leadership from various areas of our curriculum in a thought-provoking discussion and review of our guiding principles. It will be an additional step in preparing us for the next, critical phase in the curriculum renewal process "courageous questioning".
Session objectives:
Explore goals and deliverables for future working groups
Participate in team-building exercises
Re-connect, understand, and reflect on ZSOM's Guiding Principles of Curricular Design 
Who should attend: Faculty, staff, students and alumni interested in participating in foundational curriculum discussions
Two dates are being offered (via Zoom or in-person). The content will be the same on both days.
Please choose ONE date. 
Friday, October 7, 2022
 2:30-5:30 pm
Via Zoom 
(details to follow)
OR
Tuesday, October 11, 2022
3:30-6:30 pm
 in-person at the Zucker School of Medicine
Space is limited: RSVP via Qualtrics.
Through series of conversations, the Courageous Questioning Teams will work together to perform an analysis on our current curriculum, and propose initiatives and changes that will prepare our medical students for tomorrow's healthcare industry and inform the school's mission and vision into 2035 and beyond. The full process will incorporate feedback from people in every area of the educational program, including graduates, current students, faculty, staff, and other stakeholders. Check back here for updates as these teams start forming in the late fall.
Curriculum Renewal
Steering Committee
Comprised of faculty, staff, and educational leadership, the Curriculum Renewal Steering Committee will be coordinating this endeavor through their involvement in subcommittees, critical thinking, and advising the dean of final recommendations.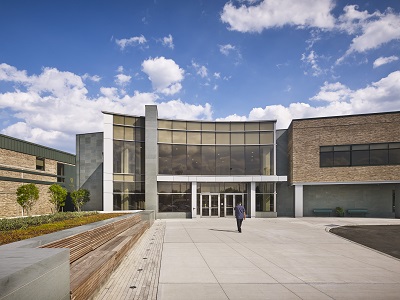 For Questions