New York Medical Student
Neuroscience Research Symposium
Abstract Submissions are OPEN!
Submission Eligibility:
Deadline: 11:59 PM EST on Monday, October 16th
Must be currently enrolled in a U.S. medical school
2 abstracts maximum per individual
Can be previously submitted to another conference within last 2 years
Northeast attendee restriction
Interested in participating without submitting an abstract? REGISTER HERE:
---
When & Where?
Dec. 6th, 2023 at The Feinstein Institutes for Medical Research
---
What is this all about?
We are delighted to have you participate in the inaugural New York Medical Student Neuroscience Research Symposium with Zucker School of Medicine's American Association of Neurological Surgeons (AANS) chapter!
Our goal for this posterboard symposium is to provide an in-person networking event among neurosurgery- and neurology-oriented medical students within the Northeast region and career advice from neurosurgeon speakers at various career points. Join us in celebrating the importance of neurosurgery, neurology and basic neuroscience research at The Feinstein Institutes for Medical Research (350 Community Drive, Manhasset, NY 11030).
Abstract information: Registration and abstract submission deadline for the 2023 symposium is 11:59PM EST on Friday, September 29th. Submitted abstracts will be judged by Northwell neurosurgeons with awards presented to the Top 3 abstracts. You will be notified of submission acceptance by early November with confirmation of attendance to be followed.
All are welcome! No participation fee required.
---
What is the format of this event?
The symposium will take place on Dec 6th, 2023, from 1:30 PM EST to 7:00 PM EST featuring:
Registration and poster set-up w/ refreshments (1:30 - 2:30)
Introductory remarks (2:30 - 2:45)
Keynote neurosurgeon speakers (2:45 - 4:15)
Poster-board session 1 and 2 (4:30 - 6:00)
Northwell resident/attending networking dinner (6:00 - 7:00)
*reserved for faculty/residents and accepted presenters*
Abstract award session (7:00 - 7:15)
The initial session will commence with registration and a refreshment/coffee social, followed by an introduction given by the ZSOM Student AANS Chapter Advisor, Dr Griffin Baum. For the keynote speaker plenary oral session, the speakers will provide a 20 – 30-minute talk, followed by a 5–10-minute Q&A session. The event will conclude with closing remarks by the AANS Chapter Advisor and the announcement of abstract award rankings.
---
Keynote Speaker
Kevin J. Tracey
Image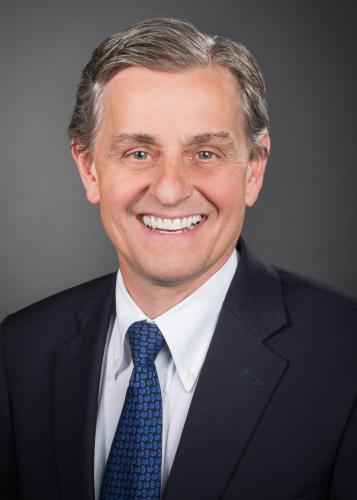 Former neurosurgeon turned trailblazing leader, Kevin J. Tracey, stands at the forefront of inflammation and bioelectronic medicine. Presently, he holds prestigious positions as President and CEO, and the Karches Family Distinguished Chair in Medical Research at Feinstein Institutes for Medical Research. His expertise extends as a Professor of Molecular Medicine and Neurosurgery at Donald and Barbara Zucker School of Medicine at Hofstra/Northwell, alongside his role as Executive Vice President of Research at Northwell Health.
Dr. Tracey's illustrious career began as a neurosurgeon, training from 1983 to 1992 at New York Hospital-Cornell University Medical Center. Transitioning to groundbreaking research, he directed the Laboratory of Biomedical Science at Feinstein Institutes and assumed the presidency in 2005.
With a legacy that includes 120+ U.S. patents and 400+ scientific publications, he has made profound contributions to medical science. A visionary in healthcare, Dr. Tracey co-founded the non-profit Global Sepsis Alliance, empowering over 1 million sepsis caregivers in 70+ countries. His impact resonates through lectures worldwide on inflammation, sepsis, immunity neuroscience, and bioelectronic medicine.
---
Daniel Sciubba
Image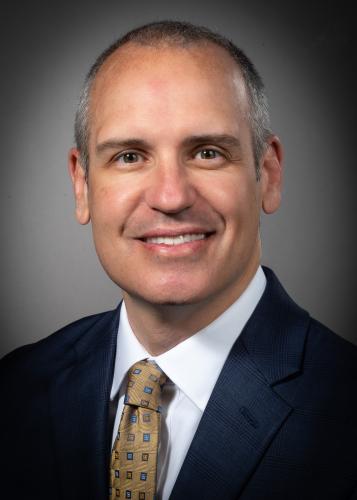 Daniel Sciubba, MD, MBA serves as the senior vice president of neurosurgery at Northwell Health, chair of neurosurgery at North Shore University Hospital and Long Island Jewish Medical Center, Co-Director of the Institute for Neurology and Neurosurgery at Northwell Health, and Chair of Neurosciences and Lucille and Milton Cohn Professor of Neurosurgery at the Donald and Barbara Zucker School of Medicine at Hofstra/Northwell.
Dr. Sciubba has received wide recognition for his clinical expertise. He's ranked by Expertscape as one of the top five spine surgeons and spinal oncology clinicians in the world and has been named a Castle Connolly Top Doctor for many years. In addition to his medical degree, he holds a Master of Business Administration from the Wharton School of Business at the University of Pennsylvania. He completed his residency in neurosurgery at Johns Hopkins Hospital and two complex spine fellowships at Johns Hopkins University and Shriners Hospital in Philadelphia, PA.
Today, his clinical focus includes neurosurgery and spine surgery, but extends to rare cancers and tumors of the spine as well. Dr. Sciubba is one of the few surgeons in the world who perform life-saving "en bloc" surgeries, which patients come from all over the country to receive. A widely recognized researcher, Dr. Sciubba wrote the book on spine tumor surgery-it's called Spinal Tumor Surgery: A Case-Based Approach, and it's the cornerstone of technical expertise in today's current field. He also wrote Chordoma of the Spine: A Comprehensive Review, which details a rare cancer he's uniquely qualified to treat.
Contact
If you have any questions about this event or the abstract submission process, please reach out to us!