Zucker School of Medicine
Giving
Your Support Matters
Fund for the School
The Fund for the School of Medicine provides crucial support for the Donald and Barbara Zucker School of Medicine, ensuring funding is available where it is needed most.
From financial assistance for students to support of special programs and faculty development, the Fund for the School of Medicine provides a margin of excellence that sets us apart. Your support makes a significant impact on our educational community, and we thank you for your consideration.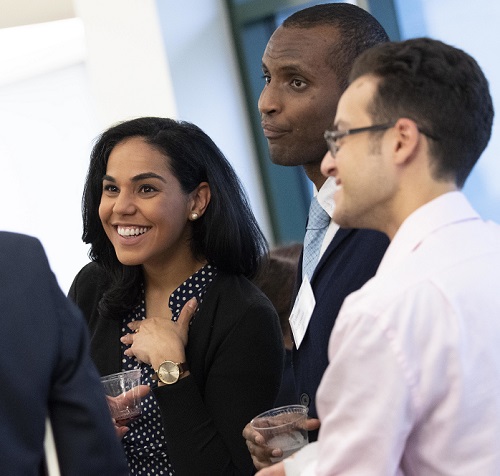 Scholarships & Special Initiatives
Scholarships
Scholarships provide vital support to our students in an environment where the cost of medical school education is rapidly escalating. With medical schools competing for top students, competitive scholarship support at the Zucker School of Medicine helps us attract the best students, enabling them to go on to their chosen field of medicine with less long-term financial burden. 89% of our students receive scholarship assistance, and we are proud that with your philanthropic support, we can continue to increase the number of students who receive support, as well as foster a diverse, excellent, and socially conscious learning space for these future physicians.
Visit our giving page to support our Annual Scholarship Fund or contact Anne Dalgish Koestner for more information about establishing a scholarship fund.
Research
We are proud that our students and faculty engage in scholarly research as members of our academic and healthcare community. Stipends can offset the cost associated with a student pursuing research in their field of interest, and we depend on support from our community to help subsidize their research projects.
ZSOM Emergency Fund
The Student Emergency Fund was created to help students with financial assistance in a serious time of need. This fund is intended to be a supplemental financial resource when students are unable to meet immediate and essential expenses because of a temporary hardship surrounding situations such as accidents, illness, death of a family member, fire damage, or need for temporary housing.
---
Click here to take a look at the Zucker School of Medicine's viewbook – providing an overview of the school and its mission.
More Information
Recognition Opportunities
There are many opportunities for us to recognize the generosity of our supporters who choose to invest in our vision to educate the next generation of healthcare leaders. Our donor wall recognizes significant gifts, and we offer named scholarship funds as well as various opportunities within the Zucker School of Medicine that we would be happy to discuss with you. Please contact Anne Dalgish Koestner for further information on any of these opportunities.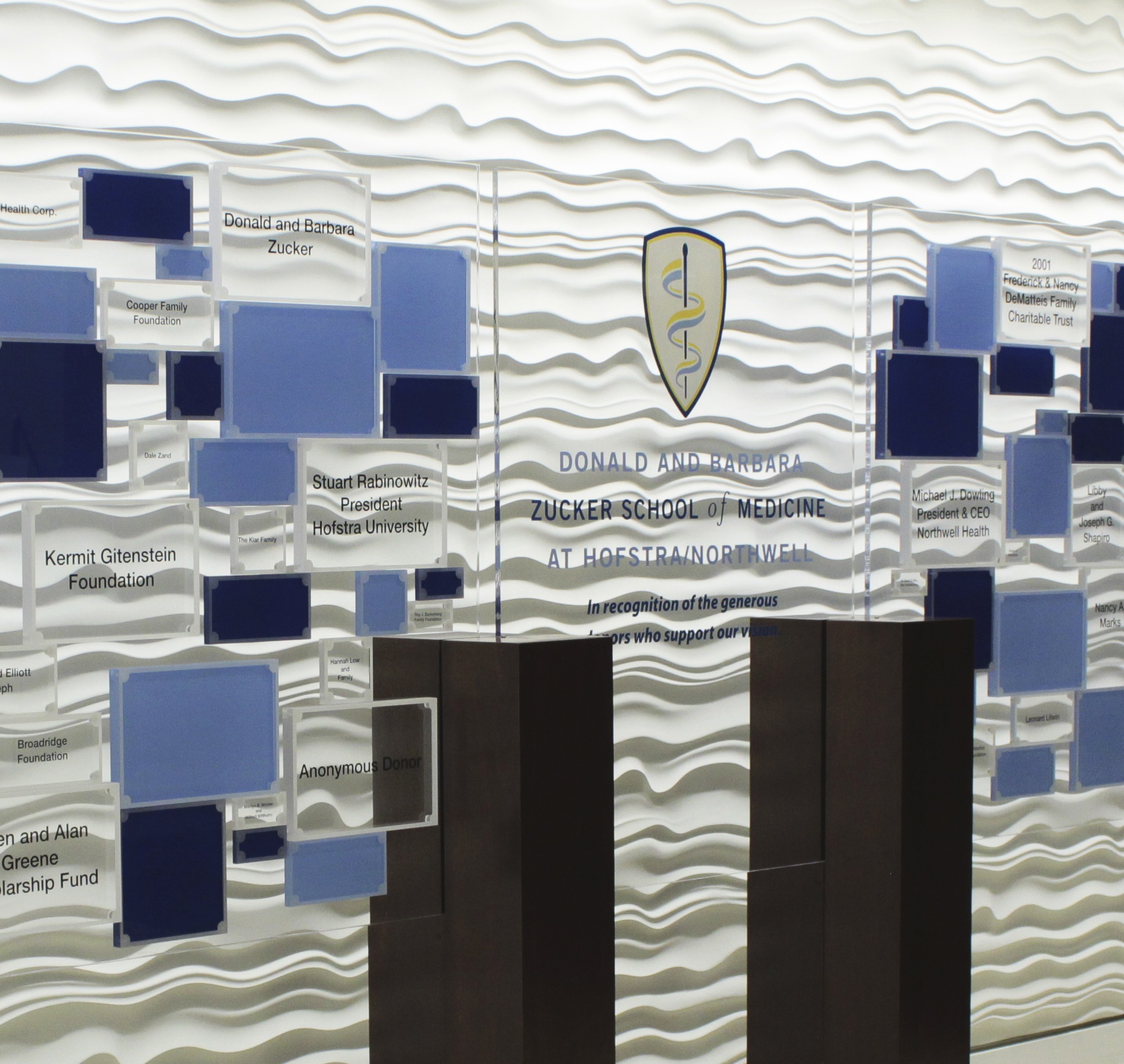 Bricks Program
We are pleased to offer the opportunity to honor a loved one, celebrate graduation, or commemorate a special occasion with our new brick program. With your gift of $350, an engraved brick will be installed in the Alumni Walk, the seated bench area of the walkway near the rear courtyard. Please contact Anne Koestner, Director of Development and Alumni Affairs for more information on how you can support the school through the purchase of a brick, download our brochure here or visit this link to purchase a brick.