Zucker School of Medicine at Hofstra/Northwell students work with leading clinician-scientists in a variety of research settings and institutions. These include Northwell Health clinics and our vital partnerships with Feinstein Institute for Medical Research and Cold Spring Harbor Laboratory.
At the Zucker School of Medicine, students have the opportunity to choose from many different types of basic, translation, and clinical research projects. Short-term and longitudinal investigations cover a variety of topics and issues in medicine, including (but not limited to):
Research Opportunities
Immunology
Community health
Medical education
Medical humanities
Bioelectric medicine
Neuroscience
Cancer biology
Genetics
Quality Improvement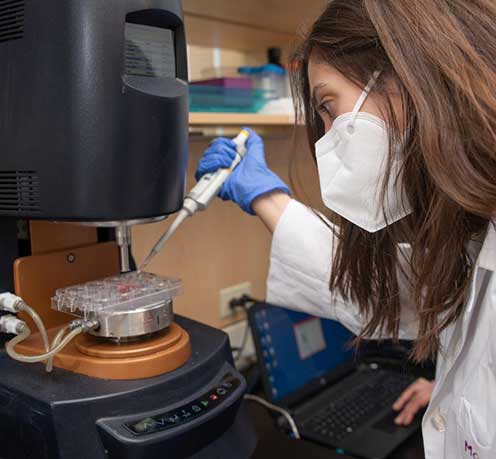 Other Fellowships and Research Opportunities
Zucker School of Medicine research program offerings range from singular touch points, such as summer research experiences between the first and second years of training and research blocks in the fourth year, to independent studies in which students take time off to conduct deeper, more sustained research. Students also have the opportunity to take on longitudinal projects they can begin during their summer research experience and revist during selective and elective time in later years.