Welcome from Hofstra North Shore-LIJ School of Medicine Dean, Lawrence G. Smith, MD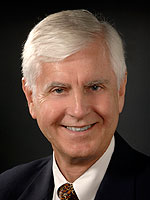 Dear Students,
Hofstra North Shore-LIJ School of Medicine at Hofstra University is ready to be a national leader in Medical Education. We've set out not to build a medical school that looks like old ones, but to identify what works and then create a unique medical school on Long Island—one of the most ethnically diverse, immigrant-rich communities in the world—and set a precedent for the future in medical training. We hope you are as excited as we are to begin this journey.
I hope you take advantage of this unique opportunity and look forward to sharing this journey with you.
Lawrence G. Smith, MD
Founding Dean, Hofstra North Shore-LIJ School of Medicine at Hofstra University
Welcome from Hofstra University President, Stuart Rabinowitz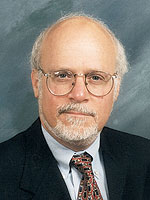 Dear Students,
The establishment of a new medical school brings new and enhanced research and scholarship to our campus, provides our region with better health care resources and allows Hofstra University's standing in the international academic community to continue to grow. Hofstra's resources, including advanced academic facilities, a rich cultural life, a beautiful campus in the middle of the dynamic New York metropolitan region, and hundreds of active, full-time faculty not only in the sciences, but in the social sciences, law, communications, education and health administration, who will partner with the medical school faculty to create an innovative curriculum. Our partnership with a renowned institution such as the North Shore-LIJ Health System will ensure that the School of Medicine will have excellent clinical training and extensive resources from the outset.
As you explore the exciting opportunities in the School of Medicine, I urge you to take advantage of all that Hofstra offers. We are excited to have a Medical School and look forward to seeing you on campus.
Sincerely,
Stuart Rabinowitz
President, Hofstra University
Welcome from North Shore-LIJ Health System President, Michael Dowling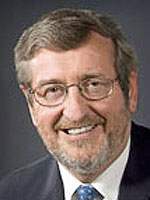 Dear Students,
In our partnership on a medical school with Hofstra University we hope to further enhance the North Shore-LIJ Health System's ability to recruit nationally renowned physicians and researchers, which will help bolster the quality of health care on Long Island and enhance the region's standing as an epicenter for groundbreaking medical research. As one of the nation's 20 largest health systems, North Shore-LIJ offers a vast array of clinical programs and services that already provide about 1,100 medical residents and fellows with extraordinary learning experiences at our teaching hospitals.
We look forward to being a part of your education, introducing you to our patients and working with you on the floors of our hospitals, the offices in our medical buildings and the innovative simulation and learning labs throughout our system.
Sincerely,
Michael J. Dowling
President and Chief Executive Officer, North Shore-LIJ Health System