Academic Success
The Office of Academic Success helps students succeed in medical school, assists in preparation for board exams, supports students with demonstrated or self-identified academic difficulties, and manages disability services and accommodations.
First 100 Weeks (FOW)
Students often look to the Office of Academic Success during the First 100 Weeks to help answer questions such as:
How do I study in a student-centered curriculum?
What resources should I use?
How do I know if I am going deep enough into the material?
What is the best way to synthesize material at the end of each week?
What are some study strategies to help remember all the material?
How should I take notes?
How do I prepare for the curriculum and study for USMLE Step 1 at the same time?
When should I start preparing for USMLE Step 1?
Second 100 Weeks (SOW)
The Office of Academic Success in the Second 100 weeks is dedicated to helping students:
Navigate the transition to third year clerkships,
Develop study skills that balance reading for patient care and gaining overall knowledge of a given discipline,
Prepare for discipline-specific NBME Clinical Subject Exams,
Prepare for discipline-specific Clinical Skills Exams,
Write discipline-specific admission notes and/or write-ups,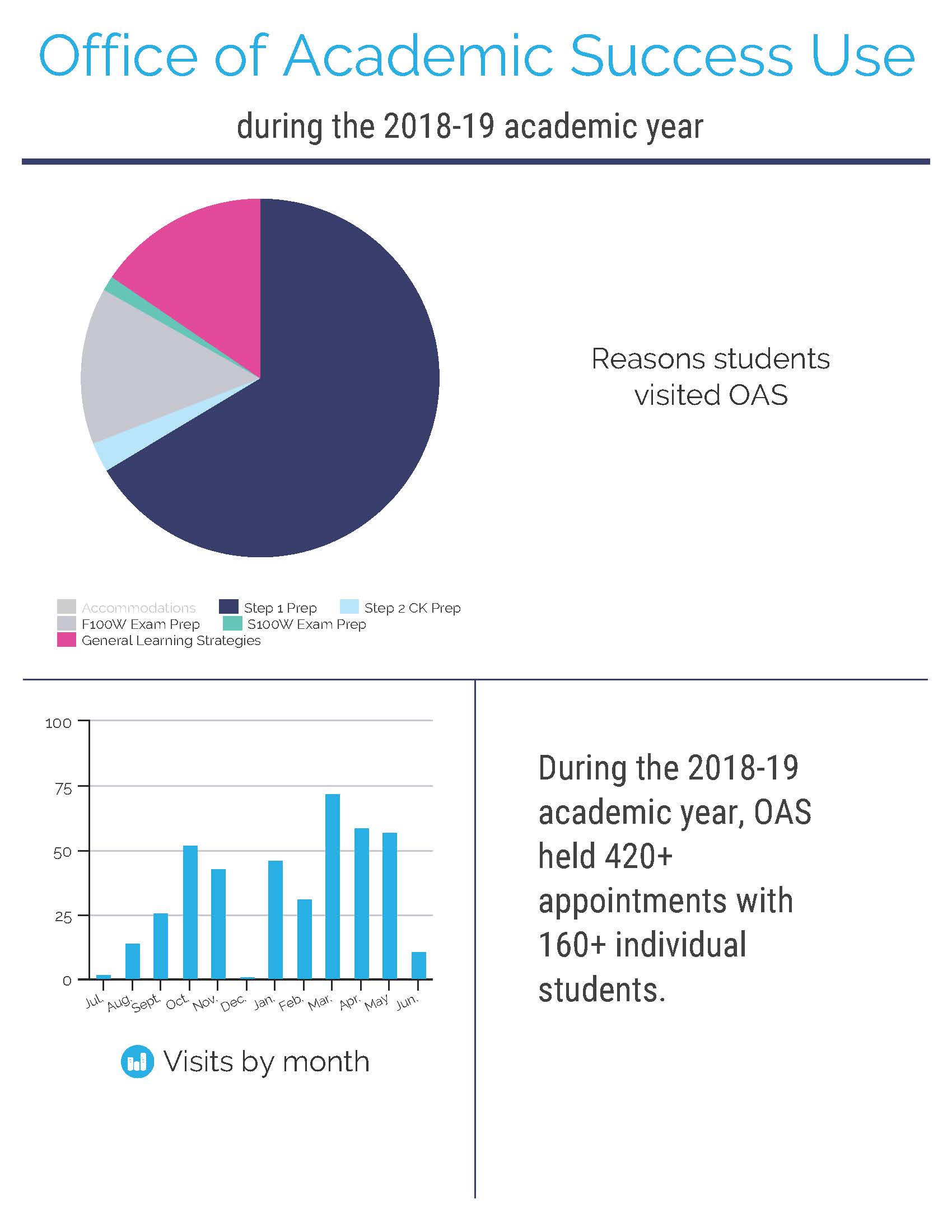 The OAS holds several large group sessions each year to discuss these topics and answer any questions that students have. In addition, members of the OAS work one on one with students whenever needed to provide individualized academic support and planning.