New York - Long Island Physical Medicine and Rehabilitation Fair
Saturday, April 7th 2018
Medical students in the NY-LI regional area are invited to attend the 2nd Bi-Annual PM&R fair on April 7th at the Zucker School of Medicine at Hofstra/Northwell. Throughout the day, participants will gain practical clinical skills as well as explore various aspects of this diverse field by rotating through interactive stations led by faculty and physicians of Northwell Health. This event is also a great opportunity to network with regional colleagues as well as with faculty of the residency program at Northwell Health, including the Chairman and Program Director.
AGENDA

10:00AM - 2PM EST
Saturday, April 7, 2018


10:00 - 10:15 - Sign in & Light Breakfast
10:15 - 10:30 - Opening Introductions
10:30 - 1:30 - Interactive Clinical Skills Stations
1:30 - 2:00 - Closing Statement & Lunch


STATIONS
(include but not limited to):
(Approximately 15 minutes per station)
1. Cortisone injection of the knee
2. Cortisone injection of the shoulder
3. Ultrasound knee/physical exam
4. Ultrasound shoulder/physical exam
5. Wheelchair demonstration
6. Intrathecal spasticity management
7. Prosthetics and orthotics
8. 3D printing prosthetics
9. Peripheral spasticity management
10. Virtual reality spasticity management
11. EMG upper and lower limbs
12. Acupuncture
13. Spine injection - Pain management
14. Functional electrical stimulation
---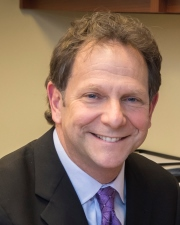 Adam B. Stein, M.D., is Professor and Chairman of the Department of Physical Medicine and Rehabilitation (PM&R) at The Donald and Barbara Zucker School of Medicine of Medicine at Hofstra Northwell, as well as the Chairman of PM&R at North Shore University Hospital and Long Island Jewish Medical Center. He is the clinical leader of the Rehabilitation Service Line at Northwell Health. Dr. Stein serves as the President-Elect of the Association of Academic Physiatrists and as a member of the Board of Directors of the American Spinal Injury Association.
Dr. Stein completed his medical degree in 1987 at New York University School of Medicine and his residency training in 1991 in Physical Medicine and Rehabilitation at New York University School of Medicine-Rusk Institute for Rehabilitation Medicine. In his final year of residency, Dr. Stein was elected Chief Resident and ultimately honored with the Highest Overall Performance Award. Dr. Stein has been board certified in Physical Medicine and Rehabilitation since 1992. He has also been board certified in Spinal Cord Injury Medicine since 2003.
Contact Dr. Stein