Welcome to
Student Affairs
From orientation to graduation, the Office of Student Affairs is available to assist you in your journey through medical school. Our mission is to foster a positive medical school culture for students, one that enhances and supports learning in a safe and caring environment.
We offer various opportunities to grow as a person and professional.
Image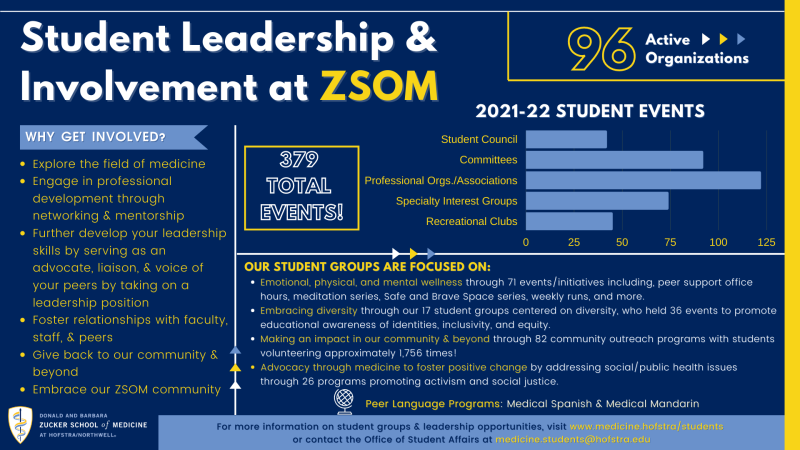 Whether it's assuming a position with student council, starting an interest group or club, playing on our championship intramural teams, volunteering with a local organization, or participating in summer research, the Office of Student Affairs encourages and offers abundant ways to enhance your academic, social, and personal experience during medical school. We also connect students with several departments across the Zucker School of Medicine so that you can gain access to important academic and career resources, including the ability to cultivate relationships with mentors who can provide a wealth of experience, insight, and guidance as you transition from medical training to a medical career.
Throughout your education, the Office of Student Affairs works to provide a welcoming environment, timely and accurate advising, programs designed to enhance professional development, and celebrations of major milestones in medical school careers. We are here to serve your needs in the many aspects of life as a student at the Zucker School of Medicine.
Learn More
About Student Life
Student Life at the Zucker School of Medicine is supported by the Office of Student Affairs, Zucker Student Council and over 90 active student organizations. Medical students have the option of getting involved in many of these organizations throughout their time in medical school.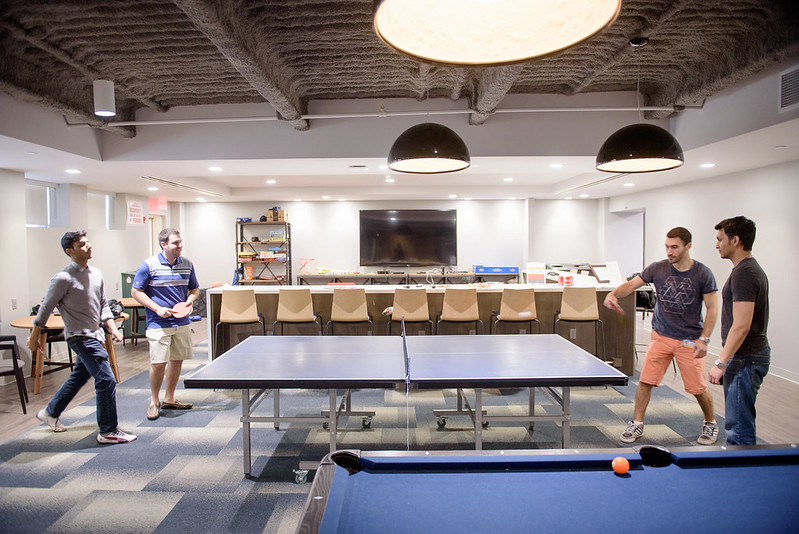 Contact Us
The Office of Student Affairs is responsible for focusing on everything outside of the classroom, and we look forward to sharing this rewarding experience with you.
Phone: 516-463-7347
Email: medicine.students[@]Hofstra.edu